Introduction
Why fire a good employee? Many people have asked themselves why it is that very often the good guys get fired. The reasons will ultimately lie in an imbalance in the relationship between you and your employer.
Think about it. When each of you was hired, you were given: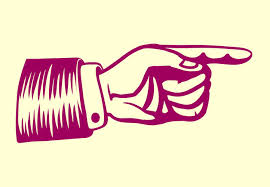 Conditions in which to do the job: office, infrastructure, authority, a database of clients, etc.

Objectives related to profits, sales, delivery of products, shareholder value, customer-facing milestones, etc.

Tools to meet these objectives: staff, computer, colleagues, processes, policies, budgets, guidelines.
It does not matter what kind of job you have – you need these 3 elements to get any job done, always assuming that you had the right skills when you were hired. If and when the above conditions, objectives and tools change and they will for everybody, even good employees will get fired.
Don't feel appreciated by your boss? Start an escape route by making money on the side. Check out my life-changing option at the end!
All goes well for some time and then things start to change.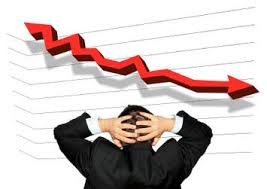 The combination of any one of the following factors can put the company or your employer in a stress mode:
Customers start choosing other products/services.

Changing attitudes in your staff or colleagues

Bosses that change tactics; want to have a younger workforce, or look at a new generation of workers

Competition becomes stronger.

Objectives, realistic or not, have consistently not been reached on a monthly /quarterly basis.

The struggling economy had its effect on your employer's cash flow. Cash flow is the lifeblood in the veins of your company. Cash flow problems if not managed, can kill a company overnight.

You were not meeting your objectives or at least it appeared that you were not.

Management changes either at the head of the organization or your boss.
The first thing companies do in this survival mode is cut back: budgets, staff, training, expansion, sales and marketing activities. Now let us look at some real scenarios one by one.
In some scenarios, the good ones get fired
New generation workers
When newer and upcoming generations are entering the industries with confidence and high spirits, firms are often lured into drawing them in. But what does that mean? The firm is losing its balance in terms of headcount. Then the situation is not far where the number of employees has increased while the work to do is the same.
Therefore, if a firm wants to invest in newer and fresh young workers, they will then turn their attention to their existing and long-standing employees. These employees, although they did well in their workmanship, will have to take a step back because of the new entries.
Low self-esteem
If your boss is suffering from an inferiority complex, then you could be in problems. He will do anything to overcome this feeling. The minute a boss sees somebody in his staff who is far more talented and skilled than the boss himself, the employee is in trouble and more often than not loses his or her job. Many good employees have lost their job due to this kind of boss's behavior.
Favoritism
Sometimes companies land in a situation where a new boss may step in and create new jobs for his or her friends or even family. This is being purely biased. This usually means that other good employees have to make way and get fired. In these cases, bosses may just do so because they have all the powerful tools to skillfully sack an employee.
Economic 

downtrend
Almost every company the world over will suffer from an economic down-trend. Sales will go down, lower turnover, lower profits. Employers will be forced to let go of some of their valuable employees. The best example could be the slowdown that occurred during the winter of 2009. Thousands of good employees were sacked due to the downgrade.
At-will employee
Especially in the USA a lot of workers are employed on a "free" contract, where an employer has the right to terminate or fire an employee on any grounds. There does not need to be just cause for dismissal. On the other hand, the employee is also free to go whenever he or she pleases. This 'at – will' employment contract that an employer uses, actually does a great job protecting the firm at all times, leaving the employee in the stress. This construction leads to many loyal and good employees being dismissed prematurely for reasons only the company knows.
What can you do?
Here is what you could do when things start going south and bear in mind that it might not solve all your problems, but it will certainly serve to retain your self-respect and to come out relatively undamaged:
1) Be a part of the solution, not the problem. Act now and find solutions to real problems.
2) Show your willingness to take on more tasks and responsibilities.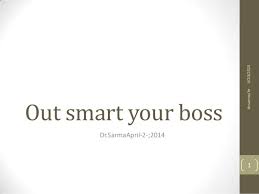 3) Always try and keep an open mind and a positive attitude. Be flexible.
4) Although it will be a big ask, leave emotions out of it and try a businesslike approach. Nobody is going to achieve anything when the discussions become heated.
5) Treat your alliance with your boss like a client/supplier relationship at all times, and I am sure you will do your best to keep that connection positive and balanced.
6) If nothing works anymore and your work situation is fully spoiled, do not hold on until your own health is adversely affected. Instead, start looking for other activities, be it another job or start your own business, possibly from home.
Conclusion + recommendation (Video)
Regardless of who you work for, how long it's been and how much of a great time it's been for you, how well you have performed, there is always a good chance that an imbalance will occur whether you like it or not and your job may be at risk.
You are now aware that literally, anybody is liable to get fired due to altering circumstances within a working environment. For example, nobody will escape the adverse consequences of an economic downturn. Many of us will have to face the boss' tricks, but it is up to us to come out of health-damaging situations relatively unscathed.
There are many things we can do if only to protect our health and self-esteem. The worst thing you can do, actually, is do nothing at all!
Start making money on the side
Whilst you are doing what you can to save your job, you could also start ways to make some money by having your own internet business. This could be a great opportunity to earn additional income and become less dependent on a boss. Who knows, come a time, you might even be fully independent. Starting your own website as the basis for an internet business might seem a daunting task, however, with the right support everybody can be successful. The world's best support is given by Wealthy Affiliate (WA), founded 10 years ago. Join them for a one-week free trial and you will have your own website within 30 seconds! Their training videos are awesome; all your questions will be answered within hours, sometimes minutes.
Check out this video on all of WA's benefits.
You can also read my personal review of the world's number one affiliate marketing community. Join this unique program for one week for FREE through the link in my review. Furthermore, if you would have any questions, remarks or additions, just let me know through the comment box and I will be back to you within 24 hours.