Introduction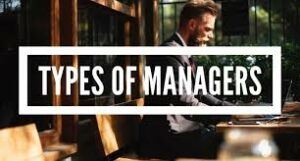 Every manager has his own way of leading the team in providing guidance, feedback, and compliments. All these bosses have their advantages and disadvantages. But despite all the differences, most employers can be divided into a number of typical groups. Here are four main types of managers and how to deal with them. Which kind of manager do you have? Are you happy?
It could be that you are already sick and tired of all this management stuff, so in the end, I will give you a perfect opportunity to become your own boss. Check it out!
1. The dictator/commander
In wartime the dictator is easy to recognize; then he wears a uniform and is often a general. On an average workplace in 2020, the commander can mainly be traced through his (yes, the dictator is usually a man) behavior: as the characterization suggests, the dictator does not tolerate contradiction.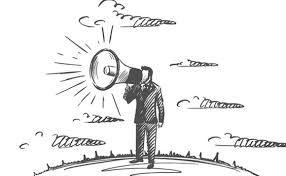 As an employee, do you also have an opinion within the department? You can ventilate them at home, says this direct, authoritarian manager. It is therefore easy to make a caricature of the dictator, but that is too easy. 
The right to a boss that most contemporary companies and organizations are drifting or going to hell because of a lack of decisiveness and modern 'find-it-out-by-yourself-managers' . There is a passionate plea for a "real boss" and "old-fashioned leadership." And you have to give that to the dictator: he can do that, with clear instructions, even if it is all hands on deck within the company. And that can be quite reassuring for employees.
How do you cope? 
 • Do what the dictator asks, make sure your results are in order. 
 • Be direct yourself and ask short, clear questions if you are not quite clear what his intention is. 
 • Are you a creative type with a strong opinion of your own? Then orientate yourself on your next job: people who think independently cannot last long under a dictator. Or become very unhappy.
2. The visionary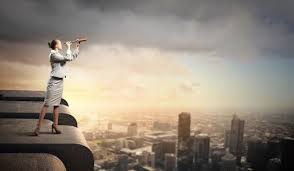 Preferably put "dots on the horizon". Dreams big and compelling can tell beautifully and would like to spar with his employees about new opportunities, long-term plans and markets yet to be explored. This can quickly lead to a pleasant, inspiring working atmosphere on the work floor because that dot on the horizon is of course a kind of wish list full of goodies.
Of course, the visionary also has a downside. The most important of these can easily be described: today's work because the visionary prefers not to get tired of it. For example, the visionary can forget about an important quotation that had to be sent out today, he overlooks that important appointment with that new customer, or he is nodding off within 5 minutes during the daily work meeting.
Another danger: when the visionary unfolds plans for the future that are miles away from what the staff believes in, this dreamer is often dismissed by his people as the mad hatter.

How to deal with this person?
• Go – in moderation – into the atmosphere of vistas, of shiny visions of the future, that give you and your colleagues a lot of energy in the workplace.
• Complement the visionary, by having your supervisor make his goal concrete. Including a clear path to that dot on the horizon.
• Try to find in your team, in addition to a strict management assistant, a right-hand man for your supervisor who mainly acts decisively, has a good understanding of the normal work process, and is blessed with a 'no bullshit-it-has-to-be-done-today-mentality.
3. The coach/connector
Also referred to as "people person" to name a popular word. The coach can ignore himself and loves to let his

employees grow. He stimulates in a positive way, motivates and gives his employees confidence. This "boss" is not actually a boss, but an empathetic person who is fully aware of the emotional needs of his staff: going to the hairdresser during working hours? Of course. A day off because your dog coughs so badly? No problem!
The coach/connector is always looking for connections and is looking for harmony. Preferably takes decisions along the democratic route: the plan will not proceed until consensus has been reached. Downside: the coach forgets himself in all attempts to make others excel. And passes himself by. Another danger: in the effort to please everyone, the wildest ideas die, and often the mediocre, very average ideas are left.

How do you handle this character?
• For most employees it is wonderful to have a manager who wants to get the best out of you and who has an eye for your needs. So consider yourself lucky.
• In an atmosphere of trust you can honestly say what you think and want.
• Can be a little tiring. Not all employees are waiting for "personal growth" and "lifelong learning": they just want to go home at five. So if you are the type who prefers to carry 9 to 5 stones from A to B and no further nagging, then that will clash with the coach.
• A coaching boss who is extremely understanding of all employees wants to keep everyone happy. That never works, and so the "losing" minority can still be very dissatisfied.
4. The let-it-go boss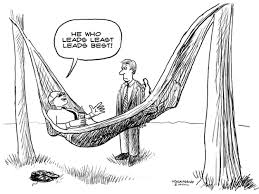 Big in confidence, small indecisiveness: the let-it-go manager thinks his staff is man enough to run the place. Managers who support "laissez-faire" thus give employees a lot of freedom and let the day-to-day run its course. In the unshakable faith that everything will be fine and that employees in every team will stand up as "natural leaders" and ensure that everything will work out. The word "self-direction" is lurking here; all the more reason to wonder out loud what the added value is of such a boss. Working under a 'champion letting go' may seem very relaxed, but that is by no means the whole story. You do not show that you are interested in what your employees do.
This manager can also function well in a well-trained team that knows very well what is needed. It only gets exciting in a headwind or worse.

How do you deal with him/her?
• On the few occasions that the let-it-blow boss does show up in the workplace, ask for clear instructions.
• Enjoy your freedom and the atmosphere of trust: it is quite cool when you run your work without direction from above. And make clear mutual agreements with the team about tasks that must be performed.
• You may feel lost due to a lack of support and genuine interest. Seek that support from your colleagues, together.

The best boss
The best managers know how to motivate people, value everyone, and support you to get the best out of yourself.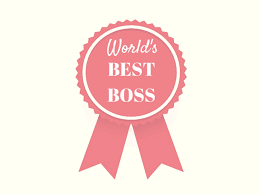 They work hard themselves and are sometimes hard, but always to achieve the best result. A good manager sets a good example and creates a positive atmosphere in the workplace. We all prefer the kind of 'boss' that employees talk positively about even after years. And fortunately, there are some of them around.
But what if you do not find a good boss and have encountered only mediocre ones and you are fed up with managers anyway? Here is my recommendation:
Become your own boss!
Before you say, not for me, or I do not know how read on for just a little. Nowadays we have the internet, which anyone of us the possibility to start our own business even working from home. You just need to find the right, honest, low investment and scam-free opportunity and I would like to help point you in the right direction. Maybe you have heard of affiliate marketing, which recently has become one of the most popular methods of making money on the internet. Here is why:
Affiliate marketing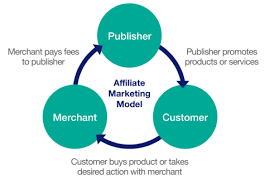 You will operate your own website and start blogging about one of your passions, interests or hobbies. Thus you will create the basis of your business and attract an audience. Then you are going to promote products of merchants and as soon as you sell through your link, you will receive a commission. No need to buy, stock or deliver. You will be an affiliate marketer of the products you promote for the merchants that you represent. Now you only need to find the right program to support you.
Life-changing opportunity
Of course there is much more to it than just described. This is why I have created a full review of the world's best internet business support program, of which I am part of since late October 2014. It points out how they work, their excellent training, the necessary tools, the community, the 24/7 support and many things more. You can access this review by clicking here.
I talked about low cost and when you would like to join this program for free for one full week, you can do so through the link in my review. No commitments! Your first month will cost $19 only.
Any questions? Just ask and I will reply within 24 hours.