Introduction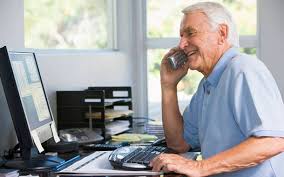 People over 50 wanted, we can use mature people, people over 50 requested! You would expect to see more of these calls in both a tight labor market and in a situation where many elderly and qualified people are unemployed and sit idle at home. But, look around, there are not that many vacancies for 50-plus. I have not seen one in a long time. Why is that and is it justified at all?
If you read on I will explain all about the jobs for people over 50. At the end I will also give you a perfect solution or alternative route to be your own boss, making money on the internet.
Here is the truth
Despite a favorable economic climate and relatively low unemployment rates, people over 50 remain very vulnerable in the labor market. In addition to the ever-present prejudice, the rejuvenation culture plays an important role in this. Employers should therefore make greater efforts to maintain the knowledge and skills of all their employees, including the elderly.
Studies
I am following the results shown by an in-depth analysis performed on around 5,000 unemployed over the past 10 years. The proportion of long-term unemployed among older people appears to be much higher than the average rate for all unemployed. In view of the aging population, the growing number of unfilled vacancies and the rising retirement age, this is not only annoying for those involved, but it also has dramatic consequences for society as a whole. 
Applying as a senior citizen
Unemployed people over 50 have to deal with all kinds of assumptions and prejudices. For example, older unemployed people would do too little to apply and would not settle for a lower salary level than they are used to. In addition,
older employees are more likely to be sick than younger ones. The findings, however, show that people over 50 undertake as many job application activities as young people. Older employees are also prepared to compromise in terms of work and salary levels.
Best strategy?
Still, this is not necessarily the best strategy. It can make you seem unreliable, you can even scare off a potential employer. He may wonder why someone is applying for a lower position. Is that person suitable for that job, does he or she not get bored quickly or get involved in all sorts of things for which he or she has not been hired? 
With regard to sickness absence, over 50 turn out to be on average as often sick as younger employees, although it is true that once elderly people fall ill, they often stay sick longer.
Endless applications
Writing cover letters until the cows come home: Megan (55) knows all about it. After years of working for a particular company as a communication and marketing coordinator, she moved to another place for her relationship. There she went looking for a part-time job in the nearby area. She thought that a small job in administration or education, which would give her enough space to do other things besides, would be found. In practice, that was a disappointment. "In the year and a half that I have been unemployed, I sent eighty letters of application. But in all this time I have only once been invited for an interview! "
Accept a lesser job
"In the end I only accepted an offer from another company to work as a service employee at a call center. That was really awful. First of all, the employment conditions were poor. For example, I had a min-max contract from 15 to 30 hours and I did not hear until Friday beforehand how many hours I had to work the following week. As a result, I had no certainty about the hours that I had to work and therefore not about my income. In addition, the work was monotonous, it cost me more energy than it brought me. "
There is work for people over 50
Fortunately, a second job interview was successful and Megan is now working as a senior employee at a Library. "I work 18 hours a week. Five hours of this is reserved for organizing public activities and maintaining contact with organizations in the neighborhood. My background in communication and marketing, as well as my experience with education and culture, played a role in their final choice for me. "
Age no issue!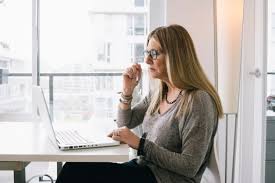 "Fortunately my age was not an issue for the library. I have had to compromise considerably at my salary level, but I am now also in a lower job scale. The working atmosphere at the library is very pleasant and I feel like a fish in the water between the books. Moreover, this job offers me the space for other things that I find important, such as setting up my own company as a hiking coach. "
Another example
Tim (57), project manager sustainable energy in a big city, also had to give up considerably when he became unemployed after a cut in spending at his former employer, where the bio-technologist was originally a project manager for 32 years. "I wanted to do something with sustainability for a long time. That is my passion. In addition to my regular job, I had been working for years as a volunteer on all kinds of sustainability projects. People around me sometimes joked that I actually had two jobs. "
Immediate switch
Fortunately, Tim was able to immediately use a start-up scheme to make the switch and to start working as a freelancer in the sustainable energy world. "I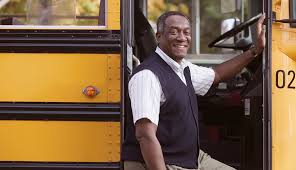 should have done that much earlier. But I also realize that I am very lucky, unlike people around me, I have never had any financial worries. Our house is paid off, the children are out of the house and my wife has a fixed income in education. "
Better to have something
Although Tim is now quite busy with his assignments, the reward is rather disappointing. "Municipalities, which I focus on as a self-employed person, have no money because they are still waiting for government subsidies for gas-less neighborhoods due to the constant absence of a climate agreement. Nevertheless, my wife and I are happier than ever. I also don't feel like participating in that rat race. And when I hear the stories of former colleagues who, although there is plenty of work within the IT industry, are never invited to interview due to their age, I am extremely happy that I have made this choice. "
Additional training for people over 50
Megan and Tim are not a symbol for the group of job seekers over 50. The lack of up-to-date knowledge and skills is often the bottleneck to start working in a different work environment after a long employment history at one and the same employer. With workshop networking, presenting yourself or using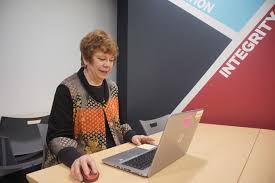 social media that are on offer, you are not there yet. Although it is certainly advisable to seize such an opportunity and to step in with an open mindset.
Limitations
It should be noted, however, that what an older unemployed person can do is limited. It is now mainly the government and employers who set the rules. Many people over 50 were fired during the crisis. For decades, hardly any attention has been paid to retraining older employees. For too long we all believed in a rejuvenation culture where we had to offer space to young people. But at the expense of older employees. 
Old training?
For example, the education and training that companies offer are about 40 years old. Therefore there are more and more calls for concrete agreements between employers and employees to supplement the missing knowledge of the long-term unemployed, whereby third persons or instances could act as an intermediary body. For example, what about a 50-plus employment agency? Or a 50-plus job market?
New training
You could even link a job guarantee to that. Companies could say: I can provide Joyce or Bob with a suitable position as soon as he or she has completed a certain course. Such as a course in Spanish when the company in question does a lot of business in South America. The benefits of such a scheme would serve everyone. Not only the unemployed person over 50 but also society, who would otherwise have to pay the costs of all those benefits. 
Please let us know in the comment boxes below about your experiences and maybe we can help each other.
Your life-changing alternative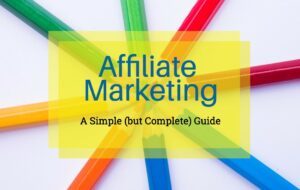 So, these people found a job, but what if nothing comes of any of this? You will still have no paid work. I would like to offer to you one of the best, scam free and reasonably priced internet options for making money, anybody can do it. Become an affiliate marketer, promoting certain merchant's products on your own website, without having to buy or hold stock. With this program, you will have a website in minutes, write your own blogs on one or more of your passions and make money on the side.
Take action here!
I am over 50 myself and have been doing this successfully for some years. For all ins and outs of this program I am referring you to my personal review, which you can access by clicking here. As always, if you have any questions, please let me know through the comment boxes and I will be back to you within 24 hours.