Introduction
Whatever the job you have or perform, the ideal one is different for everyone. Some wish to grow quickly, others want a "nine to five" position and security. There
are also the ones that do not mind working long hours, as their work has become their life. A number of employees only require recognition or autonomy.
How many have?
But how many of us end up with the job we really love? The short answer is: not so many. So, what happens if you do not have the ideal job and feel unhappy? Many of us tend to think it will blow over but if not, become really disgruntled. Here is some guidance for what disgruntled employees should do.
Also check out the perfect escape route for your problem, which I will handle in the last paragraph.
Reasons for dissatisfaction
Whether you are dissatisfied with your position depends largely on your character and aspirations. You may be dissatisfied because you are not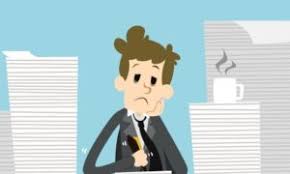 growing fast enough. You may be dissatisfied with your salary. Maybe you don't get enough compliments? Do you sometimes feel that you are doing useless work? Did you get passed over for promotion? Did not get the long-awaited salary increase. Have too much of a workload?
Wrong career path?
You may even think that you have taken a wrong career path and that a completely "new start" in another domain is the only solution. For some of us this appears to be the best solution. Notwithstanding the fact that a career switch can also have negative consequences, most of the times it is turns out for the good. But watch out for this:
Negative Consequences Of A Career Switch
Career counselors lure potential candidates with the prospect of a higher wage, better career opportunities, stock options and extremely attractive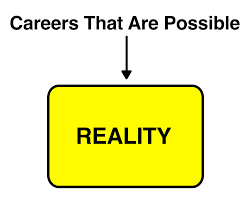 working conditions. In some cases, a career move (especially during an economic recession) is rather a costly affair. It is often necessary that you follow further training; this can be very expensive and is not always reimbursed by the future employer.
Older people
The older one is (i.e. the higher the salary), the harder it is to find a new job at the same salary. If you are around 40, you lose on average about 20 to 50% of your income when you change career. Sometimes it takes 5-10 years for you to return to your previous salary level. A salary reduction usually also means a reduction in the standard of living. For many of us, this is difficult to accept or even unfeasible.
Is Changing Career A Good Solution?
As said before, investing in training is expensive. Employers, therefore, choose candidates who have the desired experience to fill a vacant position. Whether you have been in the labor market for 20 or 30 years does not matter; whether you have the right qualifications is decisive.
Beware of young people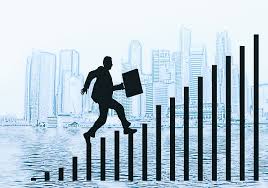 If you are hired anyway, you will most likely get frustrated because younger and, so to speak, "less experienced" employees turn out to score better than yourself and grow faster. They are promoted while you float at the same level for years to come. You may even have to report to them. Result: You get frustrated again. If you have had to lose your salary, then this displeasure is unfortunately even greater. After all, you are dissatisfied and you have a lower income!
More causes
It is often the case that the cause of job dissatisfaction is not the career itself, but is caused by external factors. Perhaps the industry is in a downturn. Maybe you can't get along with your boss or employees. Maybe your position is not challenging enough. If this is the case, simply changing employment or business sector is the better solution. 
Employers often have a competitive salary left over for employees who want to change sectors, because this brings new perspectives, as it were. Maybe you have certain tips to make a business process run more smoothly or you know an interesting marketing strategy? Sometimes it is your contacts that can be a determining factor.
How do you get pleasure in your work again?
Find out where the real problem lies. Is your position boring? Are the working conditions poor? Do you have a difficult boss? Are you being bullied by
colleagues? Once you have identified the problem, you can work on a solution. If you do not find this yourself, you can still seek professional help. You may be dissatisfied because you have not yet achieved certain professional and personal goals. Then it may be time to re-evaluate them.
Be discrete
If you are not satisfied with your job, be discrete about it. Discretion and professionalism are the keywords! What do you actually expect from your employees or manager and what do they expect from you? You are usually partly to blame for your lack of satisfaction. Request objective feedback from employees you trust and respect and try to adjust your behavior if necessary.
When a career move is made
The labor market is very complex, this step should not be taken that easily. All this explains why work-related mental disorders are becoming more common. However, studies such as the study in Economic Research below remind us of something that is both logical and perfectly understandable. The personal satisfaction of employees improves the overall performance of a
company. The reverse is true for disgruntled employees.
Be aware that some companies overlook their employees and focus solely on results. They are economic and productive entities that are based almost exclusively on vertical, rigid and traditional leadership without emotional intelligence.
2017 survey in the USA
Back in 2017, a survey was conducted in the United States to measure the level of personal satisfaction among employees throughout the country. Interestingly enough, the results of this study were just as striking as they were devastating:
75% of employees were looking for a new job in order to resign from their current job as quickly as possible.
77% stated that employees who were better qualified and contributed more to the company were ignored.
44% indicated that the most qualified employees were never eligible.
55% thought their salary was too low.
This data shows very well what is happening, not only in the USA but in many countries in a large part of the labor market. This surely accounts for an enormous number of disgruntled workers.
So what to do when you are disgruntled?
If you are dissatisfied with your work, then you basically have two options. You leave or you try and improve on your current situation.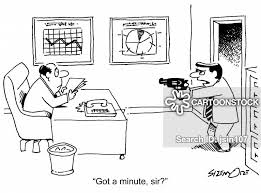 There are different strategies that you can use to improve your work situation as much as possible:
Deal with positive people within the company who offer you comfort, motivation and good energy. Avoid people who infect you with their bad mood and negativity.
Keep yourself together, no emotions and be businesslike (unlike the guy in the picture, lol).
Find out if other positions are available.
And more
If you have a boss, manager or other person above you who is toxic and offensive, try to keep your distance as much as possible at all times. Obeying orders that downplay you or go against your values ​​is dangerous to your physical and psychological integrity.
It is important to know how you can completely disconnect from your work before you go home. This way you ensure that you don't take all the pressure and worries home with you.
Whatever your actions are, the outcome cannot be guaranteed.
The second option, to resign, is also a tricky one, if you are not convinced you will get another job soon enough or at all. Think about the things I mentioned above.
The third and perfect option: prepare your escape route
Whether you prefer the first or the second option, I would like to suggest a third option to take into account. That is: stick to your job, keep receiving income, but prepare to leave some time in the future. How? You will start your own business using the enormous potential of the internet!
Anybody can do this and here is how it works: you will become an affiliate marketer, by operating your own website or sites, promoting your favorite products and when sold receiving commissions in the process. I am sure anybody can do this, as I will direct you to the best internet business support program in the world. Scam free and reasonably priced.
Take action here!
I have been a member since a couple of years now, so I talk from experience. If you would be interested to learn more about the workings of this unique opportunity, just read my personal review by clicking here. Enjoy the review and when you click the link to the program, you will have a one week free membership in order to experience this system, its extraordinary community and the first level training.