Introduction
Time-consuming, rigid, bureaucratic, deadly for motivation: the classic evaluation meeting with annual objectives has had its best time. Many employees are not in favor of an annual formal evaluation. Young people, in particular, are of the opinion that this system benefits them hardly anything.
Study results
This is
the conclusion of a recent study by the agency Wakefield Research among a thousand American employees of up to 35 years old. Formal evaluations would, according to the study, have a negative impact on motivation and productivity. From personal experience, I myself can fully underline this.
Go different?
There is a consensus now that companies are increasingly opting for a different approach. We have changed the entire evaluation process. Flexibility and coaching are now paramount.  Nevertheless, to keep evaluating in a better way is useful: employees are entitled to and have a need for feedback, positive and negative. How else are you going to improve?
Phased out
How difficult can it be? I mean, telling your staff what you expect from them, then keep an eye on them and re-direct where and when necessary. In my mind, this should be a continuous process, not a one-time only. Read on and I will inform you why traditional performance reviews are not important anymore.
Fed up about all this corporate nonsense? Become your own boss by checking out my last paragraph!
Origin of performance appraisal
As a manager, you may not think about it every day, but there was a time when there were no performance interviews with employees at all. Only at the end of the seventies of the last century, the dialogue about functioning became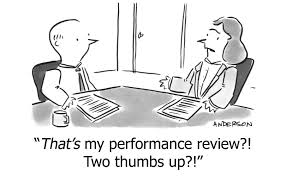 commonplace.
At the moment you would think it unimaginable, but in the first instance, the performance interview was mainly a task of the personnel officer. It was not until the 1990's that we moved this task 'to the line' and managers who were deployed for this. That it moved to the line manager is very logical as he or she is directly involved with you.
What is a performance appraisal? 
The dictionary defines it as periodically speaking conversation between employee and supervisor about the functioning of the first. However, in Wikipedia you will find a more diversified definition:
"A performance interview is a dialogue in which the mutual functioning of the employee and his supervisor is discussed.
The conversation is two-sided
The manager asks questions about the functioning of the employee and the employee asks equal questions to his supervisor. The relationships between the manager and employee in the interview are equal. "
Classic concept
This view is the classic conception of a performance interview. A very brief turn: everyone over the age of fifty who asks you about the meaning of performance appraisal will probably look at it this way. Personnel management is not an exact science, as it turns out. If we agree with each other in mathematics that 1 + 1 makes 2, then that's it. In the humanities sciences, you can easily find ten books that all have a slightly different meaning to the same concept of performance appraisal.
Disadvantages
They can be contrary to cultures. For example, against a desired corporate culture, department culture or professional culture.
The system depends on the execution of others in organizations. Not every manager has the same amount of know-how to professionally conduct performance interviews. This ensures quality difference and comparison problems.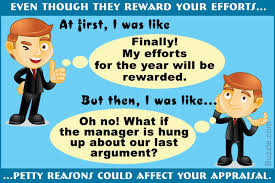 The system is susceptible to improper use (ethics) by executives in organizations to settle a personal conflict with employees.
The system can be abused by organizations for, for example, reorganization plans and outplacement.
Detrimental
Poor performance appraisals can be detrimental to profitability. (decrease in productivity, employee loyalty and customer orientation).
The systems can undesirably influence the behavior of employees because employees behave excessively towards the "control variables" and do not perform other obvious ways of working less well. The phenomenon of functioning can not be clarified and covered 100%.
The systems can politically form power centers in organizations. For example, it may happen that personnel matters, with respect to other business departments, exert an above-average influence on, for example, performance management and makes the involvement of other departments in strategic or policy matters more difficult.
One time per year only?
Appraising your staff one time and at the end of the year is simply not enough. If an employee is not functioning in one aspect, why wait until the end of the year to tell?
In case you are asking why I am not listing any advantages, here is my answer from a long time personal experience in the workforce: there are advantages, but they are all for the benefit of management. I have personally not seen any advantages for the employees and I think this evidently bureaucratic system was specifically designed for the bigger companies.
It is time to say goodbye to the performance interview
Many companies have meanwhile gotten rid of these horrible performance appraisals and opted for the more result-oriented and personal approach.
Globalization ensures that we look at the way in which international organizations have arranged their dealings with employees, and that involves a decent dose of business to us that we are used to from time immemorial.
In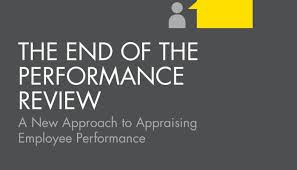 addition, there is also a whole host of recent research that shows conclusively that making concrete result agreements with employees not only produces enormous performance improvement but also simply gives employees better footage.
Process more flexible
In the new evaluation or growth process for employees, with so-called check-in interviews, the process is less fixed and it puts more initiative in the employee. The coaching aspect has become more important.
There are still objectives, but there is more room for personal interpretation with more dialogue and less administration. The intention is that every conversation starts with a white sheet. As a company, you also have to be able to look at the performance of our employees more broadly.
Role of the coach
One of the spearheads in the new system is to commemorate and split up the current role of 'coach'. You want to distinguish between the evaluation of the performance of the employees on the one hand and their development on the other. You can now entrust the evaluation of the performance to a people manager, usually a team or department manager.
He or she follows the employees in their work and performance and guides them in everything needed to make it happen, in the team and for the customer. 
Coach as a career

counselor
A coach, on the other hand, has a different role. He or she offers the
employees a listening ear and gives them the opportunity to tell them what their expectations are about development, where their interests and passions lie and what questions they are struggling with.
The coach helps the workers to develop and seize the opportunities that present themselves at the right time. A coach is actually someone who offers career counseling and creates an environment where it is safe to put all topics on the table in full openness. 
More feedback moments
The young population of employees is clearly demanding to extend the formal feedback interviews to more frequent, informal, on-the-job feedback moments. This real-time development can best be described as a mindset aimed at the continuous development of both themselves and others, where every work situation is an opportunity to grow in the job.
Supported by a snapshot application, employees can ask managers to assess them on the basis of the core competencies that you define for each level. The target is for employees to request about six of these formal feedback moments each year, supplemented by many informal contacts. 
Conclusion
The traditional performance appraisal fortunately is on the way out. Many companies have now seen that a one-time per year employee assessment does not produce the right outcome. Management understands that a more personal, continuous, result-oriented approach is by far the better option.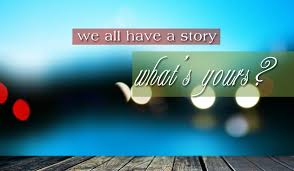 Your comments, please
You, dear reader, please share your experiences on this forum and let us know what is happening in your particular company. Moreover, I would welcome any questions you may have on this article or other boss-related issues. This whole sight has been designed in order to help you in matters with your bosses, yes even ultimately defeat them.
Your way out
Still, receiving these one yearly monster reviews? Change your life here! In the world of the internet, leaving your boss and becoming your own boss is getting more and more feasible. I myself became an internet entrepreneur, so can you. If you are interested in the world's best program to help you achieve this, please read my personal view of this unique opportunity here. You will not be disappointed!