Introduction
It has been a considerable time that we know colleagues to work from home. Would it work for us too? Nowadays, working from home on my laptop and mobile phone is also easier than ever. Nevertheless, the subject remains a sensitive item on the agenda of many organizations. Because homeworkers, colleagues and managers talk and think differently about working from home. The

benefits sometimes seem greater than the disadvantages from the perspective of the other, and vice versa.
Internet revolution
Because of the internet and the mobile revolution, the traditional office workplace is no longer what it used to be. More and more employees use flex workstations and the flexibility of working from home. There are even jobs where you work exclusively from home and no longer have a desk at the office.
Think carefully
However attractive it may seem to be working from your own place, before you decide to work full-time from home, we advise you to think carefully about the consequences that this decision may have. So please read on and discover whether working from home is suitable for you.
1. Discuss it with your family – partner
This probably speaks for itself, but before you decide to start working from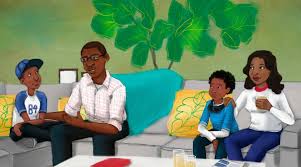 home, it is wise to discuss this with the people closest to you. Especially family members, partners and other loved ones with whom you have daily contact. Moving from a current office job to a home workplace can affect both your financial situation and the hours you spend on work.
Your family must be prepared for this. If you are currently a parent who stays at home to take care of the children and you make the transition to working from home, a different solution must be found for the children. Working from home and taking care of the children do not go together.
2. What are your strong points?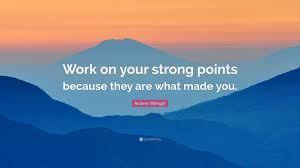 Working from home is becoming increasingly popular, and there is an increasing demand from the employer. Did you have a critical look at your resume before you applied and what kind of job is suitable for a person with your resume?
For example, if you have a strong sales background, it is wise to select companies that are looking for people for telemarketing or doing e-commerce from home. By looking closely at your resume you can find a home-based job that best suits your qualities.
3. Review your salary
It may not sound too chic, but your salary is still the main reason why we work. We need to pay the bills and need food on the table. Before you finally decide to work from home, make a good financial overview. What will be your expected monthly income and expenses? And is your budget sufficient for this new job or is there a big gap? Especially when starting your own business you need to forecast when you are going to earn money and how much.
4. View the working conditions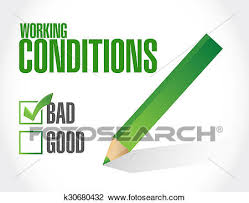 Take a good look at the terms of your employment and see if they cover your new home job adequately. Not every home-based job has the same employment conditions. Think of your health insurance, supplementary pension, car lease etc. Suppose your partner is now also insured through your employer and the terms of employment for homework do not provide for this, then it is important to come up with a solution beforehand.
5. How many hours do you want to work?
An important question when switching from an office job to a home job is how many hours you want to work per week. Often homework jobs are part-time jobs and you will therefore work less than 40 hours a week. Some employers do offer a full-time home job, but then you have to realize that your situation will not change much except that you are at home behind a desk instead of in the office.
Be honest with yourself: Are you really capable of working 40 hours a week from home or are you going to miss the cosines of your colleagues? Do you have the right motivation to work hard or are you easily distracted and is the temptation of the TV too big if you actually have to sit behind your laptop? Of course, these pitfalls must not discourage you from working at home, but it is good to create a realistic image for yourself before you start a home job.
6. Working from home could be the best choice 
Working from home is extremely suitable for those activities that you want to
carry out in isolation from other colleagues, in an environment that is difficult to disturb. For example, we are talking about people who have direct customer contact from their own expertise or who have to work for a large part of the day on a project that no one else would need. A lot depends on whether people succeed in using their e-mail and phone effectively.
7. Creative Work 
For some people working from home is very suitable for individual creative work, being dependent on how you as a human being work. In that case, you should view homework as activity-related and you need the resources to go along with creative processes: flipchart, whiteboard, large screen, writing material and space, an empty wall, if necessary an office-free space with a beautiful view over the forest and a wood-burning stove. In other words, for any business you are going to do, be aware of their specific investments.
8. Work and private space balance 
Growth, learning, innovation, collaboration can only be done with room for a physical encounter. With the work / private motivation, working from home is rather restrictive of space, cooperation and autonomy and often leads to hidden ineffectiveness or hierarchical intervention by the manager. You need to be able to cope with fact that you have to work by yourself and be as effective as in your job or be better.
9. Enrich the home workplace digitally 
If an organization chooses to have people work from home, then most of the time it is paramount to invest heavily in the possibilities to work digitally (together). This enriches the home workplace in such a way that it can reasonably compensate for the disadvantages of not being at the office for the groups of employees I described. In addition, it will then be necessary to organize (artificially) extra social activities for teams of these employees, because we know that they otherwise miss the social bond with their immediate colleagues. If you can do this, then you are on your way to working at home.
My recommendation #1
In my opinion, notwithstanding the above, anybody and I mean anybody, can work from home under the right circumstances and given the right attitude. You just have to find the right options. The reason I am saying this is because nowadays we have the internet and its infinite opportunities. I hear you saying that there are so many scams and you do not want to lose your money.
Affiliate marketing
What if I am telling you that joining a specific program, scam-free, at a reasonable price, will train you to become a successful internet entrepreneur, be your own boss and do so working from home? Join this program, for FREE through the link in my review, for one week and discover how to become an affiliate marketer, have your own website and monetize it. This unique and life-changing possibility is offered by Wealthy Affiliate (WA), a program already existing since 2005.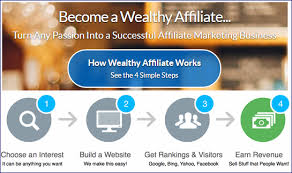 Do you dare?
I have written a personal review of WA, which I joined in late 2014, and if you want to read in detail how they work, please click here. If you have any questions, you can leave them in the comment box and I will come back to you within 24 hours. Thanks for your attention and consideration.