Introduction
One of the boss's tricks certainly could be to rule by the so-called divide and conquer principle. For those of you, who do not
know what this exactly is or who might have experienced this, but did not recognize it as such, please read on and I will make it clear for you. I am giving two examples, plus possible ways out of these frustrating situations.
Machiavelli
It was Machiavelli, an Italian historian, politician, diplomat, philosopher, humanist, and writer based in Florence during the Renaissance, who, in the first half of the sixteenth century, wrote in his book "Il Principe", the 'divide and rule' strategy, intended as advice for the weaker ruler. Unfortunately, five centuries later it turns out that this strategy is still very much alive and in full standing in the unwritten handbook for the managers of this world.
Fed up with bosses and all their tricks? Why don't you start preparing for your escape? In the end, I will give you a life-changing possibility to start making honest money on the side. Check it out!
How does it work in practice?
Example number 1:
Joy is a young, ambitious team coordinator. Besides her work as a professional, she does the planning, holiday schedules, staffing problems during illness for the whole team. With some regularity her colleagues, if something does not please them, go to the department head, who subsequently reverses her decisions just like that. Because of this policy, there will be gaps, in which she jumps in to help because her loyalty to colleagues and customers is huge. Joy concludes that she has many responsibilities, but not the corresponding powers. Her frustration over the lack of support from the manager increases.
Confront boss
At this point, she went to the manager to discuss the situation with him. His response: "You wanted this job yourself and this is part of it. If you cannot handle this then you might not fit in. For you, I can take another. Several of your colleagues found that you are very strict and rigid in handling affairs. They would happily take over from you. So it's up to you, just tell me what you want".  
Joy feels that she is played off against these unnamed colleagues who would like to find something negative about her and would like to get rid of her, while she herself does not feel that at all.
Example number 2:
Personally, at one time during my career, I was assigned to set up a new department in a big company and was reporting to the highest boss only. The new way of managing, that I introduced as necessary to support the new structure, went against the existing organizational matrix. Of course, I went at loggerheads with the affected current management, who went complaining to the big boss, who backed them up, leaving me exactly where? That became very clear in a discussion with the number one, who concluded that apparently I was not fit for the job. End of story!
What was happening here?
It is the mark of divide and rule: the manager is turning his back to you: it's your problem, solve it yourself. If you cannot fix it, you are obviously not suitable. Your commitment will be put under severe pressure. They play people off against each other, push the responsibility to others and themselves remain outside the firing line. Or they try to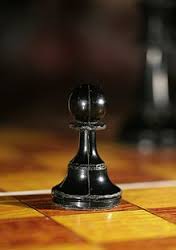 achieve results through you in a shadowy game that's bigger than yourself. Without you knowing it, you are used as a pawn.
Bosses with an issue
Many managers see it as a dilemma that their performance is dependent on their employees and their performance. Dependency does not feel pleasant, so these managers choose, doubtless unconsciously, to turn the case around. You ensure as 'leader' that your people are depending on you. You achieve this by exercising power. Divide and conquer is a subtle, often elusive way to do it. Divide and rule are making leaders apparently untouchable. This strategy reinforces, at least in the short term, their power. But history shows that such rulers sooner or later fall. Rulers take more than they give, and at one point in time, the balance will be restored.
What can you do?
My choice was that it was time to move on, a legitimate choice for yourself, but the pattern could continue. You can accept the status quo but at the expense of yourself. There are two other, more fundamental ways to break out of a divide and conquer. Set it on the agenda, let him know you do not find it ethical and indicate that you will not go along with it. That will probably mean a conflict, but I feel it is better to stand up for yourselves.
Find like-minded colleagues
You can also widen the matter to find out peers, who are almost always there in these situations. You then have the possibility to go to management as a group, which will make you stronger. These kinds of patterns tend not to work anymore as soon as they are brought to light. It should be clear that it takes a lot of courage to go against the higher management or mainstream.
You could also try Human Resources, but they might not be on your side. Find out why here.
How should it work?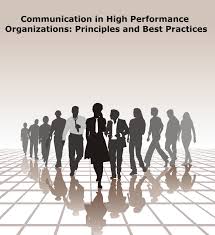 How totally different it would work if managers would realize that reducing dependence is originated in, cooperation, supporting each other, one facilitating the other, motivating others, making clear boundaries if necessary. Those managers benefit more from openness, transparency, clarity about responsibilities and powers, reasonable decisions.
Open leaders
Those are strong leaders who dare to expose themselves. In the examples described above such a leader will take his assistant seriously, work together to find everyone's share in the current situation, find out together how it can be done differently and better and let everyone take the responsibility that fits him. In this way, a leader and his staff can learn from each other and further develop. This creates learning organizations, fun, energetic, open spaces, where people like to commit. 
Conclusion + My number One recommendation
I know first-hand how difficult it is to be confronted with a boss who manages by the divide and conquer principle. If a boss is being nice to some people and not so nice to other people in his staff, he has automatically created divisiveness between his people. They will never be able to form one front against him and this is exactly what he is trying to achieve.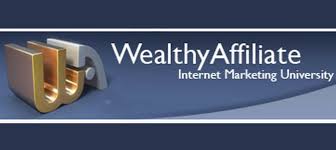 There are ways out of this, but most likely will lead to conflict.
Prepare for an escape!
But there is a sure escape out of this! Start building your own internet business working from home (everybody can do it!), using proven methods to earn additional or even a full-time income. How would you feel having your own website, having your own business, work on financial independence from home? Join Wealthy Affiliates (WA), the most popular and number one internet business support platform in the world, and start your one-week free trial. See all about this in my video here.
Change your life here!
You can also read how WA works in my personal review by clicking here. Through this review, I will give you a link to a week Free Trial!
Feel free to share your experiences by leaving them in the comment box below. If you have any questions you can do the same and I will get back to you within 24 hours.