Introduction
Do you sometimes feel like this: you have too much work on your plate, you are sitting in the wrong place, nobody listens to you, you do not enjoy your work? In many of these cases, the boss is to be blamed and this has negative impacts. This is simply because leadership is an art and there are few bosses who really understand this.
Recipe for trouble
Be aware that in good times, a bad boss can hide some of his blunders, but in bad economic times bad leadership is a recipe for accidents. You might want to change their behavior, but the thing is that poor leaders are hardly aware of their under-performance. And even worse, the worst bosses give themselves good marks.
To save yourself from future bad situations, read on and I will give you 9 shortcomings by which you recognize a bad boss!
Fed up by your bad bosses? Then check out my life-changing option at the end!
Leadership studies
Many studies have been performed on management and leadership. As a consequence of most studies, the researchers agree that there are about the 9 biggest shortcomings of leaders. Every bad leader has at least one such feature, usually, they have several of these treats at the same time. So here we go.
The 9 most common shortcomings of bad bosses
Poor management/personnel policy
This bad boss is characterized by primarily thinking for himself and not for his staff. It does not matter to him who does what and when, as long as the job gets done. In focusing on themselves only, they consequently do not succeed in developing others, with all its adverse consequences. Let's agree on this, nobody wants to be in this situation.
Bad communication/lack of social skills
Maybe you have heard something along these lines: "We need to create support 'and ' We're going to establish benchmarks'. Haha, not enthusiastic? This is not surprising, as most employees will have a misty look in their eyes at
this kind of jargon. The bad boss has elevated bad and/or vague communication to an art. Or he simply does not communicate at all and lets everybody just mess around.
It does not mean that he condones what is going on. He will wait until evaluation time and then throw the book at you. A bad boss does not understand that a good performance of his staff is depending on regular feedback. You need to understand, though, that a compliment from such a boss will not be forthcoming, ever.
Everything you tell a bad boss seems to fall on deaf ears. You can talk about what you want, your good ideas and criticism are not understood, whether on purpose or not, does not matter. You're not the only one who suffers from this: more than two-thirds of the workers have little or no contact with management. The irony is that this type of boss often swears by good communication. 
Poor cooperation
A bad boss is not apt or focused on teamwork. He sees other employees and fellow bosses as competitors and prefers to do and keep everything for himself. This bad boss is like the death of other people's ideas. They outright reject suggestions from fellow bosses and subordinates. They could be even better than his!  Result: good ideas will not be implemented. 
He wants to hold his ground and accepts no other views. With him, you really have nothing to say, which is too bad for him, because two heads are better than one.
Not surprisingly, this will be at the expense of the company and possibly you, if you are sensitive to this kind of behavior. 
Poor work-life balance
With this particular kind of bad boss, you will have no privacy. Well, maybe a little. But any time he calls, you have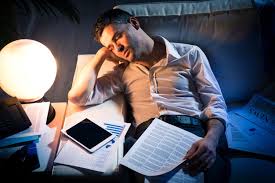 to be ready to act. In the evenings, on weekends, even sometimes on holidays (nothing is holy to this guy), and you are bound to do it because you are loyal to the company.
Do not expect him to return any favors! When was the last time that he allowed you to leave a little bit early to meet a good friend at the airport? A good boss will always return your favors in one way or the other. And he finds the right balance between work and private life is important. If this is not present, then you better watch out. Don't turn into his slave.
Poor leadership
A bad boss cannot make decisions easily or any decisions at all, as he suffers from anxiety. A cowardly boss always tries to keep everyone happy. He sets temporary goals that almost anyone can achieve. Later he pretends that he has run the marathon in getting to that goal. Or they exaggerate the difficulty to achieve those goals. Whenever they do reach their goals, it seems quite an achievement. Their motto: do not promise too much and you can deliver more or better. Either way, he will take the credit.
Poor accountant
A bad boss is a financial disaster and a magician with numbers. If profits for this year threaten not to be met, he will push costs for the next year to boost earnings this year. Conversely, he books cost from the coming year to this year, so that it seems more profitable next year. In short, he will do everything that will give the business a most favorable impression. Please know that when they abandon your company they will leave it in complete disarray.
Bad loser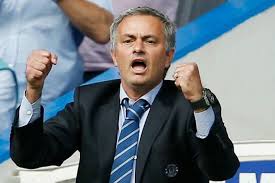 A bad boss makes stupid mistakes and taking responsibility for them is not his forte. He will try to hide them, cover them up. And apologize? Forget it! Everything and everyone, but himself will be blamed for the failure. He does not learn from his mistakes and therefore the situation will not improve.
Lack of energy and enthusiasm
They see new initiatives as a burden and are afraid of being overwhelmed by them. Or very nicely said: "they suck all the energy out of any room." Very bad motivational behavior.
They are not bound by the rules they impose on others
The workers accuse them of a lack of integrity. The standards and expectations that they impose on others are not necessarily applicable to them. They will be handled loosely as suits them best in a particular work situation.
Conclusion
Recognizable? Or are you just one of the exceptions where employees thrive? Either way, just let me know!
You might have noticed that in the above article I am not indicating any solutions on how to handle a bad boss, as this has been done elsewhere on this website. When you access the homepage of this site, you will already see some articles to that effect. Access all the guidance and advice posts by clicking the heading "boss's tricks". Believe me, there is not a boss in the world, who cannot be beaten!
Life changer – Do you dare?
The ultimate revenge for you might be to leave that company and start for yourself. Yes, you can start your own internet business, like I did, and even work from home doing so.
I have been a member of Wealthy Affiliates (WA), the world's best internet business support platform, since October 2014. Starting your own business? Not a problem. Starting your first own website? You will be doing that in minutes. Can you do it? Yes, their program is designed in a way that everybody can join and be able to become successful. You can join one week for free to test the waters through the link in my review below.
If you want to know how they work, just read my personal review on WA here. Leave any questions and remarks in the comment box and I will come back to you within 24 hours.