Introduction
How do you let your boss know that you are not willing to follow certain orders? The best way to resolve a conflict situation is to look for a win-win situation for both parties. However, that becomes even more problematic if your boss asks you to do something ethically, morally or legally reprehensible.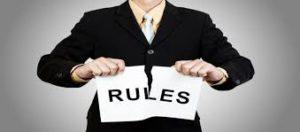 Tactics you can use
Some experts in the business have described tactics (7 in total) that you can apply in such a situation; an approach that they call 'fundamental resistance'. I personally would call it CYA, because if you have to comply, you could end up in serious trouble. The recommendations are arranged according to intensity, from low to high, depending on the type of manager you have before you. I have added a number 8, which can be followed as your leaving becomes the only way out. Read more and you will discover what can be done if your boss asks you to break the rules. Here we go:
1. Say: "I am concerned about your interest"
Talk to your boss about his sense of self-interest. Perhaps he/she is not well aware of the consequences of the requested actions. So show him the outline of possible dangers, costs and consequences of what your boss has just asked you. With this you immediately indicate your inconvenience with the situation, and you give your boss a way out to withdraw the request without suffering a loss of face. When he is still not convinced, you might ask him to give his orders in writing. I assure you that in most cases it will not happen.
2. Is your boss feeling guilty?
Few people will feel that they are inherently bad. If you do something bad, you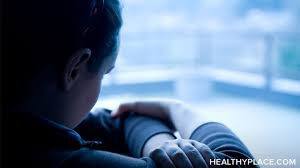 usually feel guilty about it. By emphasizing the better and cleaner option, you can capitalize on the better side of your boss and increase the chance that he / she sees that there are better roads to Rome. This looks like a very simple one, but is often forgotten and works very well in many cases.
3. Just say 'no'
If the first two options don't work, it's best to just refuse the orders from your boss. But you can't just say "no" to your boss. 
It's not for nothing that the boss is the boss!  Yet there are many situations where it is wise to do so. And do not opt for a passive communication style if you have to say "no". It is certainly not the intention that you, standing your ground, reject every request. Saying 'no' to your boss can even work against you in a number of cases. 
If the requested work is illegal or unethical enough, your boss should at least understand why you are not willing to cooperate, and hopefully also realize that the whole may not be a good idea.
4. Be harder
Is point 3 still not working? Then seek the help of others. Talk to colleagues and ask for their advice and support. After all, you are stronger together. If your colleagues do not dare to speak up, you can consider playing whistle-
blowers internally and go to a higher manager. If your boss does not have a direct manager, you may be able to address an HR manager or a works council. Mind you, you should have tried with your direct boss first, do not go over his head without him knowing.
Another caution here: be careful in addressing the subject to HR, as they tend to choose for the management's side.
5. Look for attention elsewhere
If all of this doesn't work, and you really don't want to leave it at that, it is time to look externally for support. This of course has serious consequences for you and probably also for others, so be sure of your case and tackle it well. According to experts, research shows that whistle-blowers are more successful if they have credibility within the organization, do not act anonymously, if the organization is not heavily dependent on what you have been asked for and if you have convincing evidence of its badness.
6. Give your boss a taste of his own medicine
The third-highest level in terms of intensity comes when it is time to think seriously about what you are doing. But in some cases, depending on what exactly you are asked to do, you can of course turn the situation around by doing to your boss exactly the same thing and letting him/her see in this way that this is not a correct course of action. But as with the previous one, it may have serious consequences.
7. Go to court
As the very last resort, you of course have the option to take legal action. This is very expensive and will most likely damage your relationship with your boss irreparably, but if your reluctance against your boss's request is large enough, it may be worth considering. If this is ever going to work out well for you, I do not see it right now. I guess it all depends on your specific situation.
8. You could choose to leave
This could be a serious option if your boss (and company) ask you to break the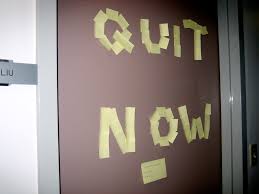 law in doing something and any of numbers 1-8 failed to do the trick. Yes, the boss will always bear the responsibility, but you acted on his request. And what if he denies having given such an order? In fact, tips 5-7 may just have the result that you will be forced to leave. And I think that you should not be afraid of that. Instead, you should be afraid of the consequences when you would execute your boss's orders and thereby breaking the law. See my recommendation number 1 below.
Final thoughts
What you may have noticed is that this blog post mainly writes about the content of the task. Actually there is no question of saying 'no' to your boss but you say no to work. Moreover, you only do that if there is a good reason.
Remain realistic! Saying "no" to your boss is often also in your boss's interest. Explain why you cannot do something better and involve your current duties in it (which you also perform for your supervisor).
Remain calm at all times
Always avoid the word "why" if you want to clarify the question behind the question or the goal behind the goal. Many people get the feeling that they have to be accountable if someone literally asks them why they want something. Make sure you have a nice package. Think for example: "You make me curious! I am very curious about what this will yield. I would like to know more about that, can you tell me more about this? "
Back to option number 8 and why you should be open to change. Simply because there are so many options! Look at the internet and you will be dazzled by the number of opportunities offered. You will maybe say, this is not for me and I do not want to be scammed. I say this is for everybody and you need guidance to find the right option.
Here is my number 1 recommendation!
You will work from home and become your own boss! Something you can start whilst still at your job as you can do it at your own pace in your own free time. You will be having your own website within seconds, without the need of designing it yourself, and you can choose from many.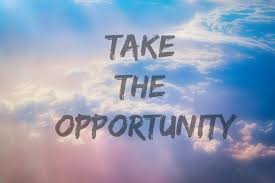 Change your way of life!
You will be part of a growing community of people in the program I am proposing. I myself have been part of this unique opportunity for five years and have never looked back. It is scam-free, reasonably priced with tremendous support. Read my personal review of this world class program by clicking here.
My review will also give you a link to the program, which will give you a one-week and totally free experience of how this program works. No commitments from your side! You can decide to stay and have your first month for only $19 or do as you see fit.