Introduction
Everyone gets fired at one time or another and I bet you have been too. That's just the way things work today, as the days of longtime employment have gone. Being what we are, people handle these unfortunate situations quite differently. There are those that when they lose their job, sell their accomplishments, successes and positive results to potential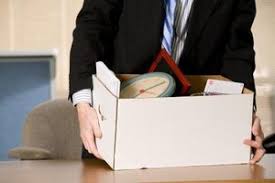 employers.
Challenge
Confident people take the view, "It's my boss's company, not mine; the manager gets to make his own decisions. I get to make my own decisions, and it's my decision to bring myself and my personality to work. If my boss doesn't like it, he can fire me." In other words, they will always focus on doing something positive.
Shocked
And then there are the people who will be surprised or shocked or even devastated. Unfortunately, these form the majority which is only human and it is for them that I want to be of some help in getting their life back together. After all, this is definitely not the end of the world.
Different mindset
One of the first and most important things you need is a different mindset: just see your dismissal as a challenge. Why not take this opportunity and try to change your life for the better? Find a better boss/job or be your own boss and start your own (internet) company. Check out my number 1 recommendation at the bottom.
Read on and I will explain what to do when you become unemployed, giving you several opportunities.
The opportunities
1) File for unemployment
In many cases, you can get paid through the state after getting fired, while you're looking for a new job. If your company didn't have a good reason for firing you and/or didn't document that reasonably well, you can apply for and receive unemployment compensation. By the way, when you are laid-off as a redundancy, there should be a severance package.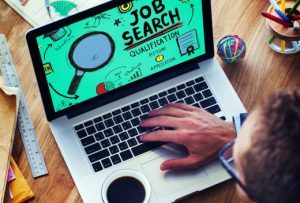 2) Find a new Job
You can get busy the day after getting fired, looking for a new job. See more details below.
3) Be your own Boss
It is never too late to be your own boss in this internet age. Literally, everybody has this chance! Further on I will expand about starting your own internet business in a scam-free and economical way and you can work from home!
The stages of Job Loss you might go through:
Reading this chapter might help you recognize what you will be going through and in what stage you might be in. My advice: don't let these stages last too long, do not take it personally and be sure to accept your lay-off soonest, so that you can become a winner.
Disbelief
Everyone is shocked when they are told that they have lost their job. Regardless of your performance and whether you were fired, laid off, downsized or your employer went out of business, it hurts! There is a sense of disbelief. You'll ask, "Why me?"
Interestingly, most people are not terminated for performance. They lose their jobs for one of two reasons:
1. They don't get along with the other people in their organization, especially bosses, or
2. They are downsized with many others in their department and throughout the company. There may be little anyone can do about these two situations.
Anger

Disbelief quickly gives way to anger. Someone has taken away your income and your security. Losing your job hurts and makes you angry. Terminations are especially difficult when you have family obligations, medical expenses, few financial resources, no severance pay and little chance for quick reemployment. In this case, option 3 mentioned above might be your way out of misery.
Mourning
You will mourn the loss of your job. That's normal. However, don't get stuck at this stage. If you do get stuck, it will hold you back. That's not good and here is why.
People lose their jobs all of the time, through no fault of their own. However, when it affects you, it is personal and it hurts. The best approach is to stop feeling sorry for yourself, accept your situation, mobilize your resources, apply for unemployment, get started with your job search and become a bit more flexible in your job requirements.
Look at yourself
Or take a good look at yourself and say, why did you stick around anyway waiting for your hostile boss to send you packing? You realized that you had been under a kind of spell, the way most working people are. You figured that you had a job and you'd play it out. Walking out of an unsuitable job is an act of strength, not weakness!
Acceptance
Don't engage in self-pity. It's a waste of time. Pick yourself up and get started with your job search. The faster you get started, the better. If you lost your job because of your performance or your attitude, you must recognize the facts and take steps to improve.
Finding a new job (which I did two times)
You do not need to wait for anything, you can just start working on the below actions immediately after you got kicked- out:
Make up your mind (winner or loser)

Update your resume

Assess your capabilities and experience

Sell the contributions you've made, not just your job duties

(Re)establish your network

Investigate job search websites

Find job recruiters

Research potential employers
Thorough job search
Then be sure to work at your job search the whole day, seven days a week, no matter how long it takes until you land your next job. Since there is no telling how long that will take, conserve your resources. Accept help from wherever you can get it. When times are tough, everyone must pull together.
Reemployment
When you do find a new job, never badmouth your last employer. Your new employer has hired you to do your job in a way that will contribute to the success of their organization. They want you to be positive, hard-working, and effective in getting things done. Since teamwork is expected, they also want you to get along well with the other employees.
When you become a well-liked and well-respected member of your new organization, you are helping your career and doing everything you can to prevent your future termination.
What I finally did: Start an internet business career and become my own boss
Interested in a life-changing opportunity that is within everybody's possibilities? Be your own boss, work from home and start an internet business with the excellent support of various professionals. Not very familiar with computers? Many helpful people will be ready to support you. You do not know how to start a website? You will have one within minutes after signing up for the program through the starter course. I have joined the
world's best internet business support program in 2014 and I have never regretted it.
Wealthy Affiliate
Its name: Wealthy Affiliate (WA) and they have already existed since 2006, now having over 2,000,000 active members. If you are interested in the workings of this unique support program and its very helpful community, see my detailed full review here.
The review contains a link with which you can receive a membership for one week for free and without any commitments!
I would be very much interested to hear your views and opinions and you are welcome to share your experiences on this site. I will support you where I can and usually reply within 24 hours.